One year ago today, I took a leap of faith (and transparency...and vulnerability) and launched my personal-professional blog,
Learning Leadership
. [Here's where it all began; my first post: 5 People .]
I'm grateful to individual mentors, a blogging network, and a community of global learners for your support and feedback. Your generosity has shaped perspective and continues to shape my growth as a "Learning Leader".
Two weeks ago, Hampton Bays Middle School was one of 13 locations to host Edcamp Leadership. This opportunity came to our school and was a success due to the unwavering support of our District Leaders, the tenacity of dedicated educators, the principles of the Edcamp model, and the generosity of our sponsors. From planning, to implementation, to reflection, to action, this experience was a testament to the what results when
organizations let learning lead
.
On the morning of July 13, over 215 educators were registered to attend Edcamp Leadership NY: The Hamptons. And on a beautiful summer day, over 160 educators from all walks of life stepped away from their day-to-day work and life tasks and joined together to explore and share the Edcamp Experience. Participants traveled as far as Atlanta, Georgia, and others successfully navigated island-wide pockets of New York traffic. Individuals and teams of educators traveled from the farthest points of New York City, Upstate New York, Western and Eastern Long Island. Curious and passionate local East End educators ventured to our familiar state-of-the-art middle school. Forward-thinking Edcamp "rookies" joined together with progressive Edcamp "lifers". Regardless of region, school size, demographic or socioeconomic status, or individuals' titles or organizational "rank", a group of committed
learners
came out, determined to be part of a global event with local appeal,
Edcamp Leadership NY: The Hamptons
.
Even if you've experienced an Edcamp before, seeing this day evolve is an indescribable phenomenon. As someone still relatively new to the model (Edcamp Leadership was my third "official" edcamp) there do seem to be some themes central to its success.
The following are my takeways:
It's all about the people, people.
During the initial discussions and ongoing event planning leading up to July 13, the network of support was overwhelmingly positive. On the National level, Joe Mazza (
@Joe_Mazza
) and Hadley Ferguson (
@hadleyjf
) were instrumental, leading by example, demonstrating how Google, Voxer, and Twitter are essential tools for executing plans, effectively and efficiency. This set the tone, as other organizers built a community of support, trust, and help, sharing resources, ideas, and passion for making Edcamp Leadership a success at each and every location. Locally, our
@EdcampLI
Planning Team was on-point, securing details to bridge the success between the inaugural Edcamp Long Island last year, leading up to this year's event on Saturday, October 3, 2015. A school-based planning team that included Scott Garofola (
@MrGarofola
), Matt Balistreri (
@MattBalistreri
), Samantha Renalds (
@missrenalds
), Rachel Kelsh (
@MrsKelsh
), Debbie Olsen (
@olsencrew
), and Amy Brennan (
@brennanamy
) built momentum and ensured our communications were clear and our site was prepared to host a successful day of professional summer learning.
2. It begins with "Why?" and lets learners decide, "How?".
July 13 was a success because
learners
drove the learning. The session board was filled with high-tech, low-tech, and no-tech learning options, offering something for everyone. And if the session didn't meet the learner's needs, participants were reminded to use "the law of two feet".
Everyone's Edcamp Experience is different, and meaninful in his/her own way. For me, there were five memorable learning takeaways that day:

~ Members of the #NYEDchat moderating team including Carol Varsalona (@cvarsalona), Starr Sackstein (@mssackstein), Blanca Duarte (@blancaedu), Lisa Meade (@LisaMeade23), and Dan McCabe (@danieldmccabe) kicked off breakfast with a series of compelling prompts and interviews about Teacher Leadership.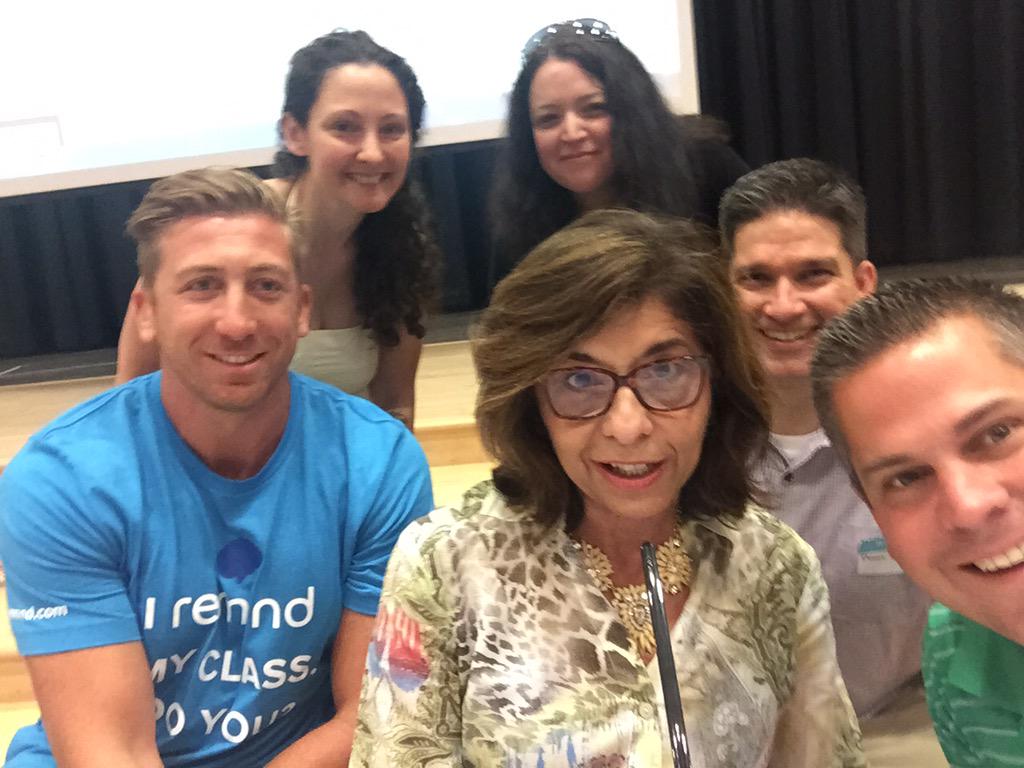 ~ Don Gately (@donald_gately) and Danielle Gately (@dmgately) co-facilitated a session on creating work-life balance (an ideal topic for summer learning!)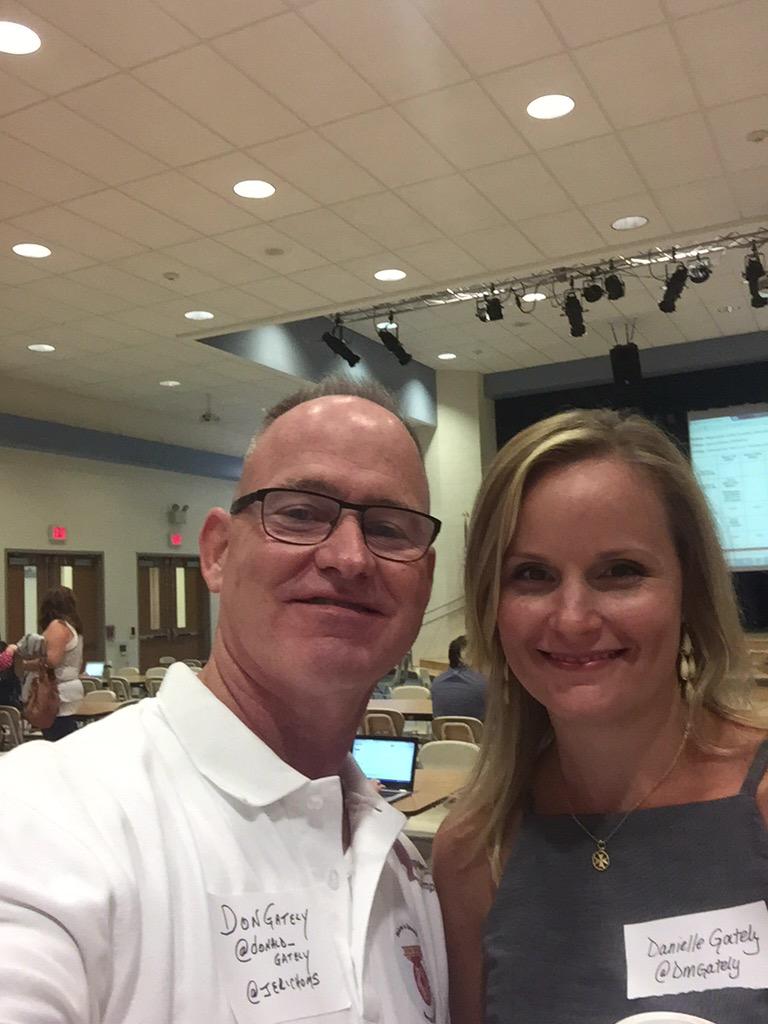 ~ Via Google Hangout, first-year Principal Tim Dawkins (@Tim_Dawks) led a discussion on how we use digital tools such as Voxer for 21st Century professional mentoring. Out-of-state and off-site participation from LaQuita Outlaw (@DrLOutlaw), Jay Posick (@posickj), and Lisa Meade served to remind that how we lead and how we learn are lifestyle-based and can happen anytime and anywhere we choose.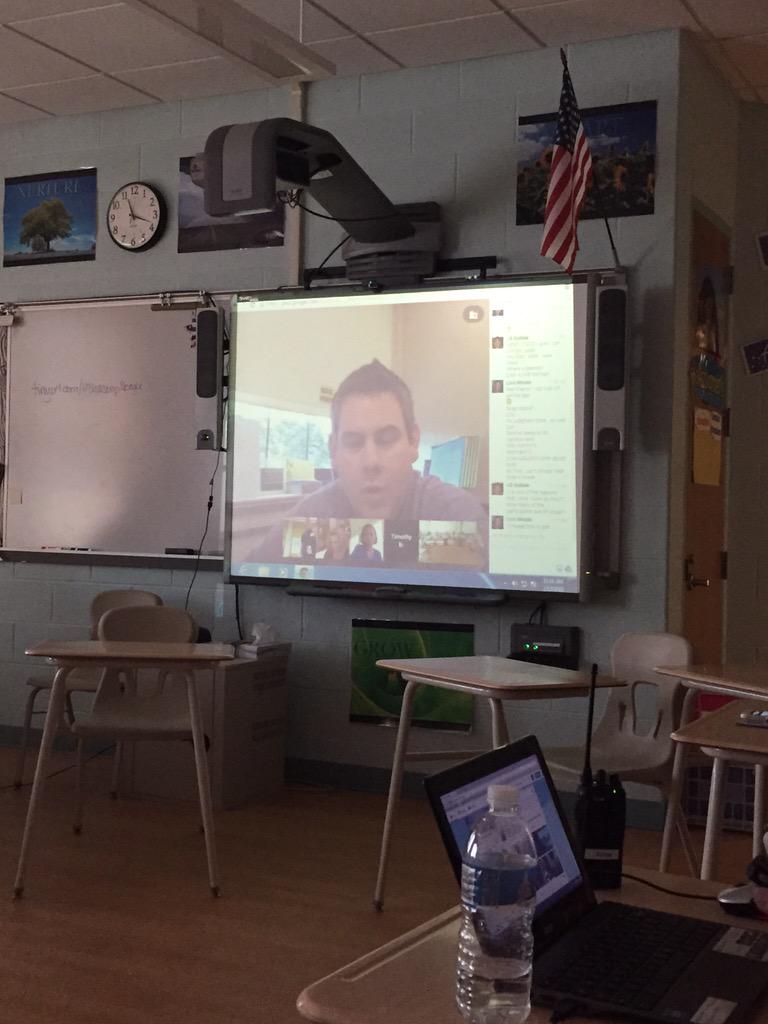 ~ Ed Kemnitzer (@kemnitzer3), Joseph Wiener (@JMWiener), and Dan McCabe co-facilitated a spirited session of "Rocks or Sucks" in collaboration with session facilitators from Edcamp Boston via Google Hangout.
~ Passionate learning role models such as Bonnie McClelland (@BMcClelland24), JoEllen McCarthy (@JoEllenMcCarthy), and Audra Beberman (@AudraB_EdTech)
reminded us that our work as educators is passion-based and our role in the learning process is to create conditions for our students' success within and beyond the classroom walls.
3. Learning is a process, not an event.
July 13 was an inspiring day. The surge of momentum reminds us that learning is not something that should have a start and end time. By our very nature, learning is social and we are driven by intrinsic factors. But while a day such as this may
ignite passion
, the self-direction that drives the day's learning is something we all need to invest some time reflecting upon, and determining next steps
to act
. While this will look differently in each District, school, and classroom, embracing elements of the Edcamp model in our learning organizations will shift our perceptions of what learning is and what it can (and maybe should) become.
As one of the many members of the National and local organizing teams, it was truly a privilege to see the details that go into an event such as this, and what results when collaboration, central to the process, is both a driving force and an outcome of the process. It's ironic to think that this opportunity was presented at a restaurant dinner table while I attended a National conference, NASSP Ignite. The possibility was tossed out in a manner where some of the best, most authentic learning and change happens: in individual, relaxed, small-group conversations.
Fast forward five months from those initial informal discussions in San Diego on how Edcamp Leadership was going to be both a global event, and New York was destined to be one of the locations, and you have
Edcamp Leadership NY: The Hamptons
. It was a day to remember; a shared and celebrated day of professional learning and leadership.
So the question is, if you have attended an Edcamp, what have you (or will you) bring back to your District, school, or classroom tomorrow?